Colleges' Buddy System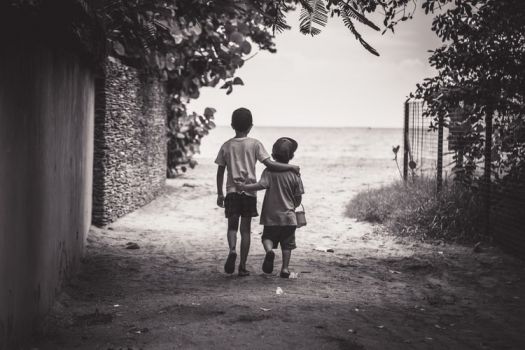 Congratulations parents!!! You are confident that the maturity level of your children will launch them into college as well-prepared as the other hundreds of thousands of teens who will make it through college alive. 
On the other hand, you aren't sure if they really understand how different college is from high school.  They don't understand that they are on their own in a world full of rough obstacles and tough problems.  They need to be able to fight their own fight and advocate for themselves and figure out solutions on their own.
 Or do they?
Good news!  Did you know that there are vast resources available to the college student once they get to campus?  "Few issues are more important to colleges – all types of colleges – than student success. And increasingly, colleges realize that." states an Inside Higher Ed study from September 2019.  This is no small task, as the stuff life throws our kids' way is unlimited.  But most of the obstacles fit into themes that colleges have seen before, and they have put into place resources to help their students get through them. They are not in this alone!
Here are just some of the most common bumps, and the resources colleges have provided to get them through.
Inadequate Concept of the Meaning of work:
Colleges are structured to inspire learning.  Most have vast, free networks of peer and tutor-based incentives, and physical areas where students are exposed to upper class-men who have successfully navigated the more intense study skills necessary to succeed.  Dorms, cafeterias, and even coffee shops are laid out to maximize study spaces. Professors hold mandatory office hours.  Study groups abound. 
Importance of Other Activities:
Colleges are aware of how time management is directly related to academic success, so prioritizing and assessing extracurricular and work activities is part of the academic adviser's role.  Many colleges have academic Skills Centers that will talk you through the realities of "packing it all in".  At the beginning of each year, inform your adviser of all the things you want to do, and how much down time and unstructured hang-out time you need to be happy, and work it into a master plan.
Need for Goals and Direction:
Community Colleges to the Private Elite recognize the crucial role of the academic advisor, but some schools take it to the next level, providing multiple accesses for students to plan their course, keep motivated, and stay on track to graduate.  For instance, Butler University describes their commitment as "an educational process in which Butler faculty and staff partner with students to inform them of opportunities, work toward academic success, and outline steps for students' achieving their academic, career, and personal goals".  Most colleges have centers for career guidance,  and emphasize and internship placement and career fairs for intensive exploration.
Not Adequately Taking Responsibility:
Learning Centered Syllabus's are implemented in some colleges to encourage accountability and commitment to expectations. Some colleges even provide contracts between faculty and students.  Next time the dog eats your homework, you still must produce the results on time. 
Look for colleges who implement high impact learning "High-impact practices -- which include project-based learning, community-based learning and undergraduate research -- have several features in common. They promote active engagement, requiring students to spend considerable time on task. They involve collaboration, both in and out of classroom settings. Students are asked to take responsibility for their learning, while faculty members assume coaching and mentoring roles"
Psychological Issues and Substance Abuse:
Here is where more colleges than ever are shining.  The extent of free counseling coupled with mature peer relationships (the upper class-men Resident Advisers who live in your dorm, for instance) has become standard. Some colleges even have faculty who share the dorm—like a house parent who knows both your academic and personal side.  If your student has the skills to ask for help, most likely the help is there.
Choice of the Wrong Major/Wrong College: 
Wrong majors may seem like a disaster, but colleges can guide your student into maximizing their credits and changing course. Spring break credit classes, summer semesters and on-line classes can make up time. 
As for choosing the wrong college, most colleges offer some transfer guidance but doing the footwork and finding a college that inspires and has the resource you need to succeed is by far the best advice.  So, get researching and feel free to contact me with any questions!