Campus Tours: Finding Your Fit Factors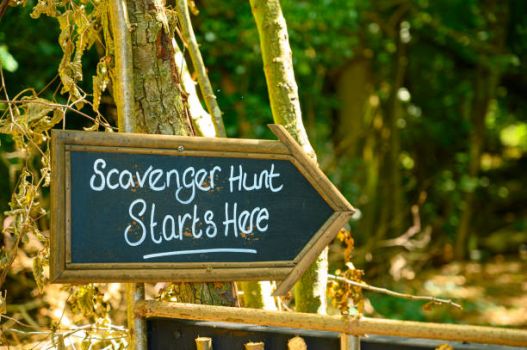 Campus tours can be the ultimate high-pressure vacation. On top of the dash to visit multiple schools over a hectic spring break--sometimes covering vast geographic regions, there is the fear that your family will come out of the fray just as bewildered as before. 
To help guide the tour into areas of deeper and sometimes surprising reflection, I like to give my students a scavenger hunt. This tool is ideally used in conjunction with the standard tour and information sessions but can also serve as a stand-alone tool when time is short or tour schedules don't accommodate your itinerary. It aims at generating the kinds of discoveries that not only help students gauge their fit factor, but also identify observations that can come in handy when they tackle those dreaded "Why Us" essays during the application process. 

A typical scavenger hunt looks something like this set of items below. Feel free to amend and add to these items as you craft your own goals and identify your priorities. 
1) What is the glue that holds this campus together? ( Intramural sports? Passion for activism and world events? Outdoor activities? Parties? Greek life? Academics? Clubs?) 
2) What is the thing students complain about the most?  
3) How do students, professors and clubs spread the word around campus about things going on, events, opportunities, etc.  For instance, how does a professor let students know he has an opportunity for a research position? Explore how well the campus communicates.  For instance, how does a professor let students know he has an opportunity for a research position? How does the student government let students know there is a debate on campus next Thursday night? How does the Outdoors Club let students know there will be a kayak trip in May?
 4) List 3 words to describe the students who are successful/happy here.
 5) Find 3 classes you would be interested in taking. List them here.
 6) List 3 events that were going on last weekend. Would you have wanted to attend any of them? 
 7) If you had to choose one item from the cafeteria to eat for lunch every day for a week, what would it be? 
 8) How much do they pay for on-campus jobs?  What types of jobs are available off-campus? Do most students work part-time? 
 9) What percentage of the students would you estimate wear the school swag?
10) Identify one place on campus you can see yourself studying. 
11) Name one opportunity on this campus that excites you. 
12) What would you do with your free time here?
13) What is the coolest story you have heard by student who is attending this school? (a job opportunity, travel, adventure, a new skill, a new contact, meeting a best friend and forming a club together, etc.)  
Have fun!